Experts and Leaders in Career, Executive, and Life Coaching
Helping You Be Who You're Meant To Be
We are the top coaching centers in San Francisco, CA, SF Bay Area, and Los Angeles.
Our Clients' UNPARALLELED GROWTH is our Goal
OUR COACHING CENTER HAS successfully worked with clients from the following companies and more: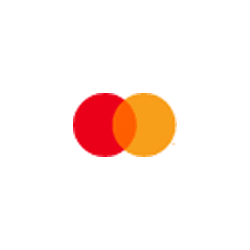 What do you want to accomplish?
Clients are
Lawyers
Surgeons
NASA scientists
Product Managers
Marketing Professionals
Educators
C-Suite
Consultants
Accountants
Sales Professionals
Recent Grads
Executives
Creatives
Engineers
HR Professionals
Communication Experts
MIT scientists
in Tech
and in other fields across a wide range of industries
At Ignite Your Potential, we are more than coaches or counselors, we are your advocates… your quiet cheerleaders… and will hold your vision at times when you feel shaken. With graduate degrees in psychology and backgrounds in coaching and psychotherapy, our coaching center is skilled at seeing and understanding you and your circumstances.
We explore and strategize together, process and come up with creative ideas so that in the end you've changed, your circumstances are different, and you've arrived where you want to be.
Effective Resources for Smart, Creative Individuals to Create Change
Knowing Oneself comes from the continued development of self-awareness
Our coaching center helps you to achieve more, be it in your career, your life, or if you just want to get un-stuck.
About Our Coaching Center
Unrivaled Career, Executive, and Life Coaching
Ignite Your Potential's cutting edge work in the field of personal growth and development has redefined career and life coaching. We're not just experts in the field, we also provide a space for people to come to learn, grow, and Ignite their potential.
I have gathered these excellent coaches, whom I have known for years so that there is a fit for everyone based on personality, goals, and even affordability.
We are the only coaching center practice where every single one of our coaches has been an executive in the field, has the highest coaching certifications and/or has earned doctorate degrees.  Learn more about our coaching center today.
Many of our clients come from varied backgrounds and each have unique challenges to overcome or areas of growth they desire to focus on. 
Many have experienced life changes such as separate from employment, marriage, divorce, death, parenthood, retirement, and normal aging processes.
Others are dealing with stress affecting performance or motivation.
Our California career coaching, and executive and life coaching has helped many clients over the last several years. Get started with our coaching center today.
We Identify And Assist With...
Frustration, burnout, fatigue
A narrative of 'spinning your wheels and getting nowhere' or of being 'in a rut'
Lack of clarity on how to make a change or how to comply with a recent work review
Assistance required in evaluating and communicating your job description or getting your resume together after your company goes through a reorganization or acquisition
What needs to be done next after you've sold a company and are unsure of next steps
Career pivot readiness and project management
LATEST ARTICLES FROM OUR COACHING CENTER
Career Coaching
We are back to share with you the best tips for career networking in the final part of our series. Part 4 focuses on developing
Read More »
Career Coaching
We are back to share with you Part 3 in our series on the importance of career networking. Now that many of us are working
Read More »
Career Coaching
We are back to share with you our most important career networking tips in part 2. Before giving this blog a read, make sure you check
Read More »